Inmate Record Check
Arrests, Mugshot, Jail Roster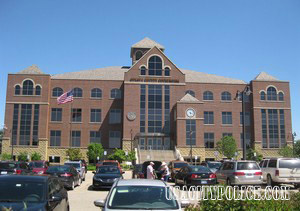 Search for Police Arrests in Zeeland City, Michigan. Results may include: Inmate ID: Gender: Jail Location: Birth Date, Booked: Charges, Bond Amount, Bond Type, Charges, Court, Mugshot.
Zeeland, Michigan Jail and Mugshot Information
The City of Zeeland, Michigan has a population of 5,504. The mayor as of 2018 is Kevin Klynstra. The city can be found in Ottawa County.
Kevin Klynstra
21 South Elm Street
Zeeland, MI 49464
The crime index of Zeeland, as reported by a 2016 statistic, was 217.7. There has been 43 registered sex offenders living in the city, with the residents-sex offender ratio at 133 to 1.